This England Winter Issue Now On Sale!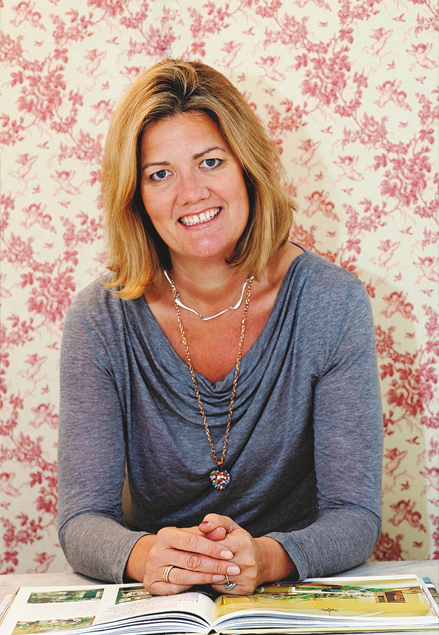 We're used to thinking of the Victorians as straight-laced and po-faced. But these masters of engineering and industry, were also a seriously inventive bunch when it came to celebrating Christmas.
Decorating the tree, hanging stockings, eating turkey and pulling crackers; it all started way back then, you know. So in our shiny new winter issue, we're flying the flag for all things Victoriana! Whisk yourself off to Queen Victoria's favourite residence, Osborne House in Historic Homes of England, and learn all about the lady herself in Paul James's riveting Royal History. Delve into the world of Victorian Christmas cards with Gregory Holyoake and discover how the tradition of sending them got started in the mid-19th century. Be regaled too with tales of Victorian author George Eliot's ways in our Great Britons feature.
We're not just looking back this issue though! ! There's plenty to look forward to with ideas for getting out and about regardless of the frosty weather. Climb aboard the S3 bus and take a tour through Oxfordshire; lose yourself in a winter wonderland at Cambridge University Botanic Garden and have a gander around our mistletoe capital which is Tenbury Wells.
in our shiny new winter issue, we're flying the flag for all things Victoriana!
OTHER UNMISSABLE FEATURES INCLUDE:
Made in England
Jeremy Flint visits England's oldest silversmiths, Hart's, where beautiful objects are made to last for hundreds of years.
London Landmarks
Go behind-the-scenes at the Royal Opera House where there's as much drama offstage as on!
Forget-Me-Nots
Jo Pratchett, survivor of the torpedoed RMS Laconia, shares her extraordinary story.
Glory on High
Norfolk is renowned for the exquisitely carved wooden angels that adorn the roofs of its churches. Louise Hoffman casts her eyes heavenwards.
Heritage Church
Roger Harvey celebrates one of the north east's most treasured churches: St George's, Jesmond.
Royal Tidings
Paul James brings good tidings with the history of Her Majesty the Queen's Christmas broadcast.
---
There's even more besides including a look back at the legendary Christmas specials from Morecambe and Wise, Dr David Starkey talking Tudor kings and queens and columnist Brian Viner singing the praises of the modern Christmas bash!
Why not take a look at our new winter subscription offer, with a choice of free welcome gift from Heyland & Whittle it makes a great gift for friends or family this Christmas or even just a treat for yourself.
Please do keep your letters coming – we love hearing from you! – and however you're spending the season may we wish you a very Merry Christmas.
The This England team