This England Summer Issue Now On Sale!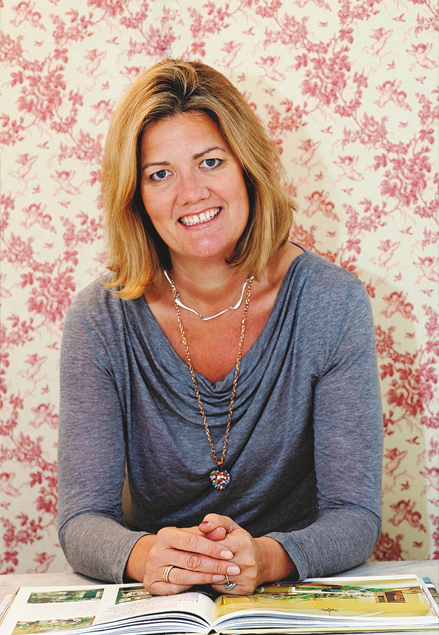 Perhaps the magic of an English summer is how we all unwind a bit; with balmy afternoons spent lazing in deckchairs, there's a collective feeling that work can wait while we make the most of a fine day.
Her Majesty The Queen is no different. We're so used to seeing her on duty in a bright coat dress and matching hat, but aboard her Royal Yacht Britannia during the summer she too enjoyed a holiday. Gillian Thornton takes us on a behind-the-scenes tour of the ship and its history, in this our hero feature, which is illustrated by glorious archive photographs of various members of the royal family. One shot in particular will make you do a double take; laughing with delight in a sleeveless floral shirt and sunglasses, Her Majesty looks more like a 1950s starlet than the Queen of England.
They do say when the sun shines in this country, there's no better place to be, and therefore we've filled this issue with in-depth articles to inspire you to get out and about. Jeremy Flint extols the virtues of gliding along the River Cherwell in a punt, also exploring how the boats are proudly made in England, while in a seminal feature on England's lighthouses, Christopher Nicholson reflects on the history of these signposts of the sea including a moving interview with the late lighthouse keeper, Eddie Matthews, and details of English lighthouses open to the public during the summer months.
...laughing with delight in a sleeveless floral shirt and sunglasses, Her Majesty looks more like a 1950s starlet than the Queen of England
Explore England takes us to Cambridge, where writer Susie Boulton shows us how to make the most of this stunning city while the students are away and if you're thinking of going to the Proms, or make a tradition of watching the momentous finale on television, don't miss Richard Westwood-Brookes's exposé of Land of Hope and Glory. By his account the much-loved song turned out to be a bit of a mixed blessing for our greatest composer, Sir Edward Elgar . . .
OTHER HIGHLIGHTS INCLUDE
England's Summer
Dennis W. Turner's celebratory poem is set against splendid landscape photography from our talented picture contributors.
Historic Homes of England
Attingham Park's serene appearance belies a turbulent past. Discover the secrets of this country estate, the most generous bequest the National Trust has ever received.
A Royal History of England
Paul James is on as fine form as ever as we enter the regency period learning about George IV's extravagant ways.
In Praise of Modern Britain
'There's absolutely no doubt that we still do sport better than anyone else'. Brian Viner blows the trumpet for English sport today.
Great Britons
On the eve of what would have been legendary ballerina Margot Fonteyn's 100th birthday, Amanda Hodges pays a poignant tribute.
Forget-Me-Nots
Graham Gough delves into his photography collection, a life-time's work of over 60 years, to bring us nostalgic and amusing pictures from shooting during some notably hot summers.
There's so much more besides too, including a look at author E. Nesbit's astounding life by her latest biographer Elisabeth Galvin, (spoiler: it's a far cry from boaters and buns for tea!), to Andrew Nichol's visit to Bekonscot Model Village on its 90th anniversary. You'll also find all your favourite regular features such as Cornucopia, Poet's Corner, Heritage Church, Gardener's Notes and My England, which this issue features John Bridcut, the prolific and award-winning film maker behind documentaries such as "Prince, Son and Heir: Charles at 70", talking about career and country.
However you relax and recharge your batteries this summer, we hope you find a few sun-drenched moments to sit back and enjoy the issue.
Why not take a look at our summer subscription offer and be first to get every new issue, direct to your door, before they're even in the shops! With our summer offer you can save a fantastic 38% on the shop price, get yours now!