This England Summer Issue Now On Sale!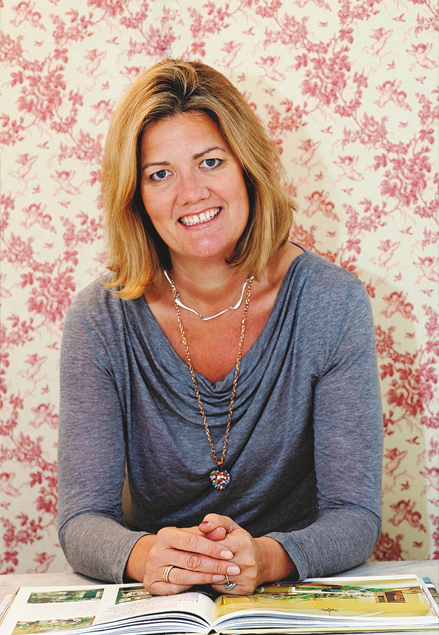 No one could have predicted the circumstances of recent months but, among the shock of it all, there are inspiring stories to be had. We have come together (at a distance of course), whether it's banging pots and pans every Thursday evening for our NHS heroes, cheering on Colonel Tom Moore on his 100th birthday walk, or simply staying at home to save lives, we've all been doing our bit.
That said, staying at home isn't without its challenges. And as lockdown fatigue may be beginning to set in, we're hoping our shiny, new issue of This England will be just the tonic. We've peppered the pages of this issue with our favourite heroes from the past that still have the power to inspire today and straight-talking, no nonsense, Florence Nightingale is this issue's Great Briton. Contributor John Blake chronicles her extraordinary life from one of uneasy privilege to tireless nursing and campaigning to improve work house and army infirmaries.
Sir Winston Churchill also makes an appearance and we see him in a whole new light as a staunch (and practically lone) supporter of our early aviation pioneers, who numbered Charlie Rolls (of Rolls Royce fame) amongst their ranks. Without these daring individuals history may well have taken a different course, their achievements leading to the formation of the RAF. Malcolm Horton's fascinating article traces the history of their progress on the Isle of Sheppey where they took to the skies in their rudimentary aircraft.
A literary hero comes in the shape of James Herriot, and as we're all in need of a bit of light-hearted relief these days there's perhaps no better time to rediscover his stories. John Periam chats to the writer's son, Jim, on the 50th anniversary of the first vet book If Only They Could Talk and in advance of Channel 5's new adaptation of All Creatures Great and Small.
OTHER HIGHLIGHTS IN THIS ISSUE INCLUDE:
Cornucopia
Our regular assortment of funny stories and unusual happenings sees a pensioner from Leicester rowing across the Atlantic, the Union Flag flying upside down and bald-bottomed badgers running across the countryside!
Historic Homes of England
Walk the corridors and rooms of Haddon Hall, a medieval masterpiece in Derbyshire.
Best in Show
With brass bands, prize-winning chutneys and coconut shy, Sara Emslie finds much to celebrate at the English summer fete.
Explore England
We head to often overlooked Chilterns and Thames Valley – one of England's most unspoilt regions.
Forget-Me-Nots
Esther Chilton finds some family heirlooms spark a new understanding of her great-grandfather who was wine butler to King Edward VII.
Come One, Come All
From art exhibitions to film festivals, England's cathedrals are embracing a whole host of different uses and everyone's invited.
A Walk in the Park
Mark Drummon is struck by the poignant memorials on the benches in our parks and open spaces.
---
There are all our regulars to enjoy too from Heritage Church which takes us to Iken in Suffolk to My England where Jacob, Lord Rothschild shares his thoughts on England's loveliest spot and the best things about getting older.
Ever thought about subscribing to This England? Our summer subscription offer has great savings on the shop price with your first issue for just £1 plus free UK delivery.
Do keep your letters coming in and please write to us at editor@thisengland.co.uk rather than the usual postal address to tell us what you think of the issue – we hope you love it!
With every good wish at this most difficult of times.
The This England Team